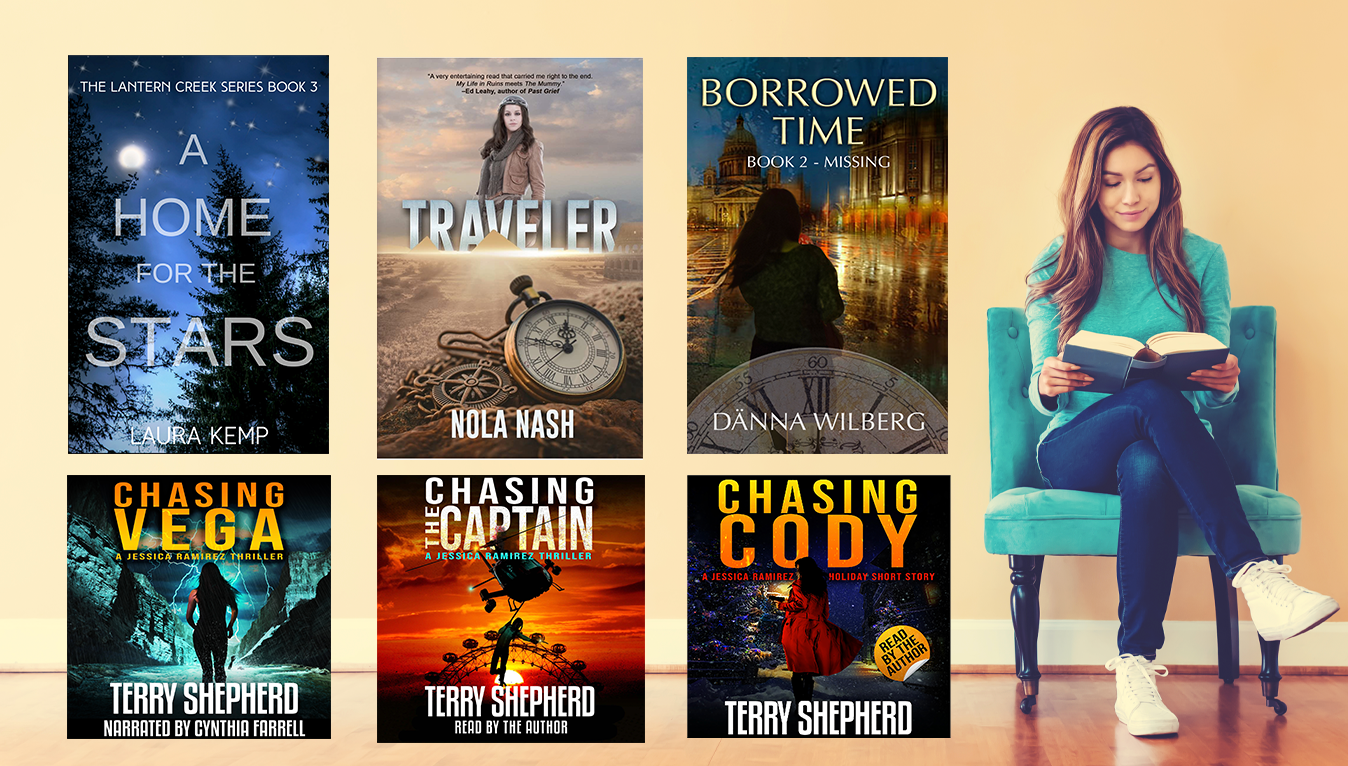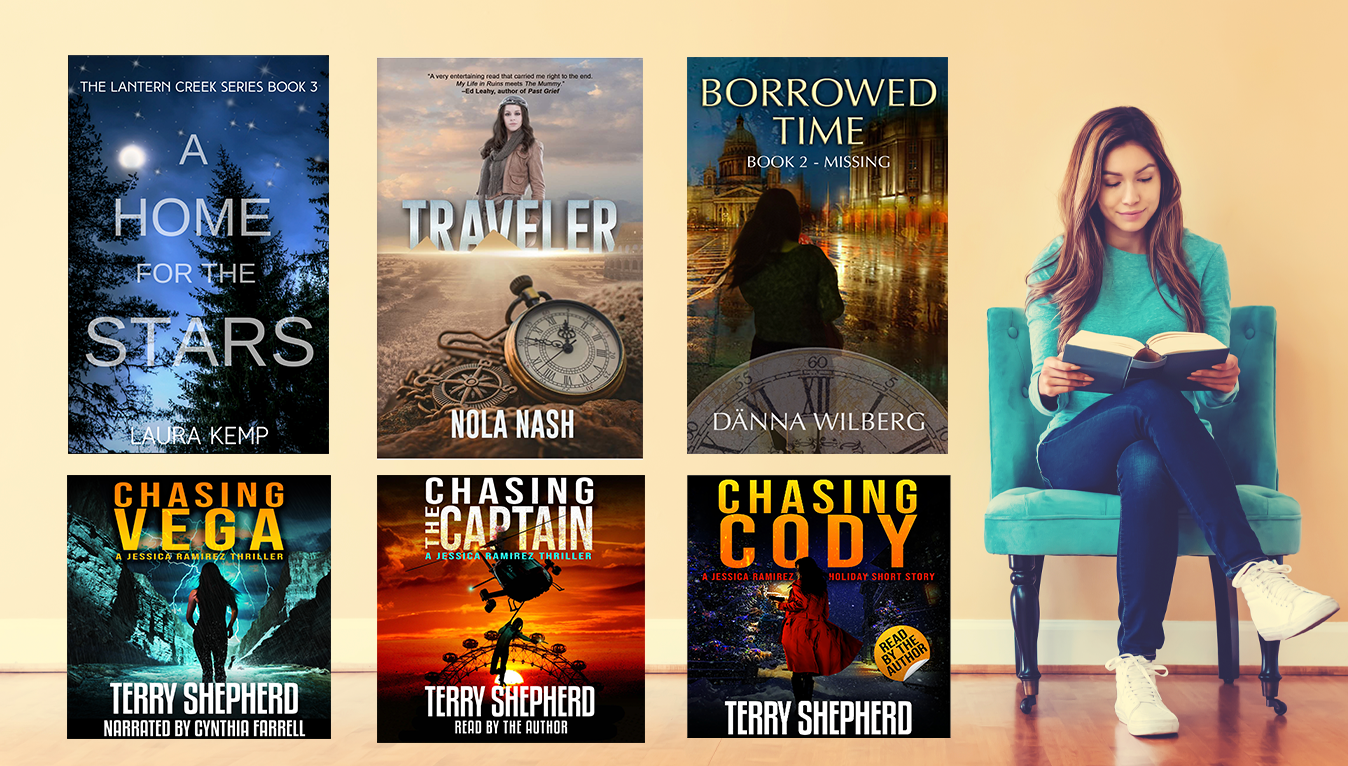 It is said that there are only a half dozen stories. But there are thousands upon thousands of ways to tell them. At Ramirez and Clark, we empower authors to tell stories digitally, in audio books and in traditional paperback and hardcover. Their art spans mysteries, thrillers and a new generation of children's classics. And many of Ramirez and Clark publications are available in both English and Español, including side-by-side English/Spanish editions for classroom use.
Are you ready to publish? Thinking about publishing? Already published? Our Rates and Services are designed so you can pick as much or as little assistance as you need to get where you want to go. And our Author's Toolbox shares free tips and tools on everything from creating great social content to back up your book, to building a powerful website as your brand's home base.
Ramirez and Clark. Empowering Authors. Advancing The Craft.
---
Just in time for the Holidays!
Get Terry Shepherd on Digital for just 99 Cents
Terry's entire Digital library is on sale! Every Jessica Ramirez Thriller and almost all of Terry's kids books are now discounted at Amazon and available for just 99 cents, including his never-before discounted holiday classic, Chasing Cody!
---
New Releases
A Home for the Stars by Laura Kemp
"I was falling, the cold numbing my bones in a way that made me feel like I'd been caught in a storm blowing in from the Big Lake. I reached out, expecting to touch the soft sheets on the bed I shared with Dylan and felt something scratch my fingertips."
A mysterious Ojibwa petroglyph has carried Justine Cook back in time to the moment her unseen enemy is born. But something is wrong… Separated from those she loves, she finds herself in a strange world surrounded by people she has only known in dreams, and stalked by a man who now haunts her reality. And time is running out. Knowing that even the slightest misstep could change the future, Justine must call on the strength hidden within her to save the lives of those she has left behind as she uncovers A Home for the Stars.
What people are saying about A Home for the Stars
Action and suspense combine with magic and compassion to create and exciting and satisfying ending fora twisting tale. Thank you for the adventure and the tears, Mrs. Kemp.
Nola Nash ~ Award Winning Author of the Crescent City Series
A stunning conclusion to a brilliant trilogy. Laura Kemp's skill shines on every page of "A Home for the Stars" as she deftly navigates complex characters through emotional quandaries, supernatural folklore, and edge of your seat action. Take a breath and hope the story continues.
Rob Samborn ~ Author of Prisoner of Paradise
GET THE BOOK: Paperback | Digital | Hardcover
---
Borrowed Time: Book 2 – Missing by Dänna Dennis Wilberg
Dreams, visions, a prescience that goes beyond intuition—what do they mean?
When Suzanne Cash develops psychic abilities after her near-death experience, she is haunted by images of a young woman in jeopardy. Although she strives to make sense of the disjointed and disturbing snippets, she finds no correlation until Detective Sam Metzger's sister goes missing in Vienna, Austria, and the visions hit far too close to home.
Lewis Howard, a retired British meat-packer by trade, dies on the operating table during open-heart surgery. As he slips into the Hereafter, a deceased friend tells him that he must return to his body…and find a missing girl.
Little does Lewis know that across the pond, Suzanne Cash is receiving the same information, or that their efforts will converge into a psychic collaboration, unheard of in any crime investigation.
Detective Sam Metzger is out of his wits when he discovers his sister Audra is not merely missing—an international, billion-dollar sex trafficking ring has abducted her.
Who can Sam trust? And who is on the take? Relying on visions from an entourage of psychics, and good old-fashion detective work, Sam is determined to find and bring his sister home. Can Suzanne translate her visions into information that will help the man she loves? Will Sam be in time to save Audra?
Or…Has the whole world gone mad with its own demons?
What people are saying about Borrowed Time: Book 2 – Missing
Dänna has done it again! I thought book one was a gripper. Well book 2 is even more so. I could not put it down and read it in two days. What a great writer and I loved the way she left each chapter wanting more. I look forward to book 3!
Helen Smith – Verified Purchase – Amazon
The Mistress of the Paranormal Hits Another Home Run. When Detective Sam Metzger's daughter Audra turns up missing in Vienna and a British citizen's near death experience haunts Suzanne Cash, Dänna Wilberg's second book in the Borrowed Time series takes us into the dark world of human trafficking, where Audra's life hangs in the balance and Sam must find her before it's too late. Dänna Wilberg is the mistress of the paranormal, and fans of Book 1 will find "Missing" a powerful second act in Suzanne's adventures, with a satisfying resolution that leaves readers eager for more.
Terry Shepherd – Author of the Jessica Ramirez Thrillers